Josiah & Co Presents 
Unleash your creative flare and join local potter Leone, from Amber Lion Ceramics, for a relaxing clay workshop in the beautiful Josiah and Co at World of Wedgwood. 

The workshop will run for two hours and you will learn how to hand build a little pumpkin patch using the pinching method. Leone will coach you through the processes step by step, and you will have the opportunity to make 1-3 pumpkins. 

The pumpkins will be fired at Leone's Studio and glazed in the colour of your choice. They will be available to collect from Josiah and Co from the 25th of October.
 
About the Artist 
Leone started Amber Lion Ceramics because of her love for beautiful hand made objects. After studying ceramics at university and in 2019 buying a kiln and started making little Christmas decorations for herself and family, then it gradually developed from there. Setting out with the aim of wanting to make beautiful products that could be easily gifted and wouldn't break the bank so developed a range of ditsy candle holders and small plant pots.
Her work is bright, bold and beautiful and heavily inspired by vintage pottery, Ditsy patterns and 60s floral designs. Using these as starting points in her work, but adapting them to create something for the modern home.
What's Included
All materials, glazing, firing 
Glass of prosecco or a hot drink
It is accessible to beginners.
Your hands and fingers are the main tools for this workshop
Aprons will be provided but please do not wear your best clothes as the clay dust can still get to them
Total tickets:
Total price:
Image
Image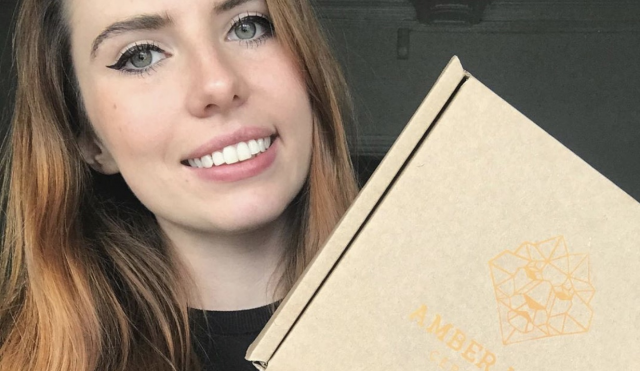 Image
Image