Image
Image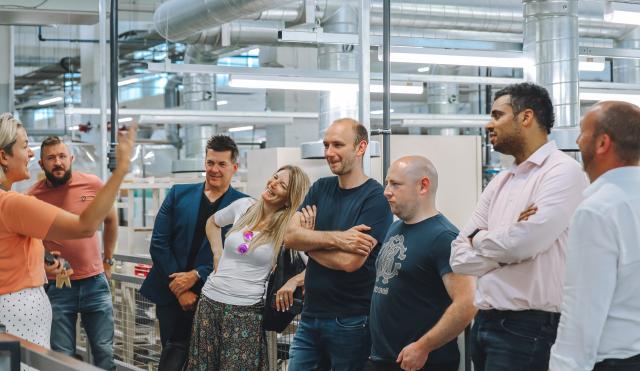 We love welcoming groups to World of Wedgwood, that's why we've put together special perks and itineraries to make your next group trip one to remember!
Discounted rates for groups over 12 people.
Complimentary Factory Tour for the group leader.
Drop-off and pick-up point for coaches.
£5 voucher for the coach driver to redeem against World of Wedgwood food outlets.
A dedicated member of staff to help plan the perfect itinerary for your day.
Special group dining with reserved seating.
Free parking.
Things to see and do
Educational
A visit to World of Wedgwood offers an informative educational trip for UK and overseas groups alike, providing a meaningful and experiential opportunity for learning about the history and future of Wedgwood outside of the classroom.
Contact us
Email - [email protected]
Telephone - 01782 282986
Please Note
There is a height and weight limit for the canal bridge when accessing the site from Barlaston Old Road. The maximum height limit is 2.3m or 7'-6" and the maximum weight limit is 5T mgw. Any vehicles exceeding these limits should take the main route as directed by the brown tourist signs.